the ultimate mast/deck seal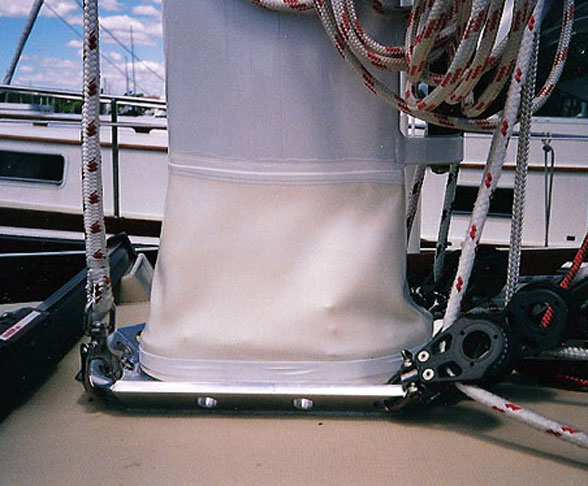 We have done our best to make ordering Waterboot as easy as possible. Understand that Waterboot is a custom product and we take pride in designing and producing a product that will provide an optimum fit for your particular mast/deck configuration.
If you have ordered Waterboot before, we will most likely have a template on file for your boat. If there are any changes in dimensions you would like to make, please indicate them on the contact form.
If you are ordering Waterboot for the first time we ask that you begin by submitting the contact form including the three simple dimensions which will only take minutes to measure on your boat. When we receive your submitted form, we will then review your mast/deck configuration and let you know almost immediately if Waterboot is a good application for your boat. If so, you can then proceed to our Shop and complete your order.